Only the change of gov't can save Lari, opposition says
By Gvantsa Gabekhadze
Thursday, July 11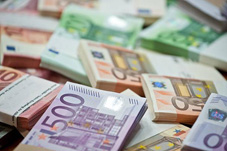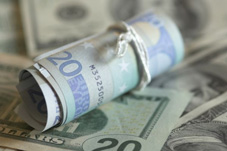 The United National Movement opposition says that the Georgian national currency will continue devaluation against the US dollar until the Georgian Dream leadership rules the county.
They say that the "catastrophic depreciation" of Lari is because of the "unprofessionalism and a wrong policy," of the government and not due to regional and foreign factors as the government explains this.
The current official value of one Lari against the US dollar is 2.90. However, the cost is higher at private banks and currency exchange booths.
Government admits that the current tension with Russia and ongoing anti-occupation rallies in the country are making a negative impact on the stability of the national currency.
Head of the Transparency International Georgia NGO Eka Gigauri says that the government is trying "to accuse the demonstrations" in triggering the economic complications.
"It is a dangerous tendency. I want to remind the government that they invited the Russian MP in Georgia, who's taking the seat of the Georgian parliamentary speaker on June 20 angered people and made them took to the streets.
"The incident continued in the rally dispersal and the refusal of the government to dismiss Interior Minister Giorgi Gakharia for the dispersal, which is the reason the rallies are still ongoing," Gigauri said.
Lari started devaluation against dollar back in 2014.
Before the year the cost of one Lari was about 1.75-1.78 USD.
The Georgian government was pointing at "foreign factors" and then head of the National Bank of Georgia as the reasons for the problem.
After the term of the former head of the National Bank Giorgi Kadagidze expired in a year time, Lari continued devaluation anyway.