22 prospective candidates registered their intent to run in the January 5 presidential election by the Monday deadline, Central Elections Commission (CEC) chair Levan Tarkhnishvili confirmed.
(more)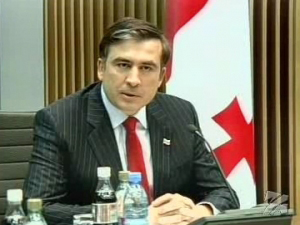 Mikheil Saakashvili restated his government's case for the shutdown of Imedi TV to journalist Inga Grigolia in a lengthy interviewed aired by Rustavi 2 on Sunday night.
(more)
The trial of Irakli Okruashvili, a fugitive ex-minister and would-be opposition leader, was delayed yet again on November 26 after Okruashvili's lawyer refused to continue with the proceedings.
(more)