The Messenger is liveblogging the 2008 Georgian presidential election -- look here for live updates and expert analysis from the country's most trusted newspaper.
(more)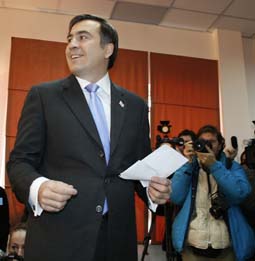 An inch-thick coat of snow, the winter's first, lay over Tbilisi schools and universities as Georgian voters trekked to the polls for the country's most fiercely contested election since independence.
(more)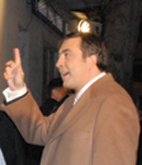 On the eve of a bitterly contested presidential election, a well-known American polling firm released survey results which suggest incumbent candidate Mikheil Saakashvili, whose campaign commissioned the poll, is well-placed for a close victory on January 5.
(more)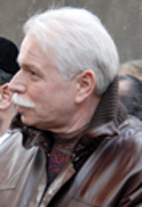 Controversial business mogul Badri Patarkatsishvili shook up the presidential campaign yet again yesterday by reversing an earlier promise to withdraw from the race.
(more)
Who's running, who's counting, who's watching and what could happen next.
(more)