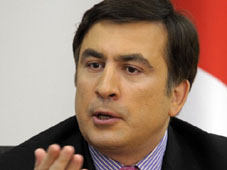 Casting his country's dispute with Russia in historic terms, Mikheil Saakashvili says Georgia's freedom—and Europe's principles—are at stake as tensions escalate over a breakaway region.
(more)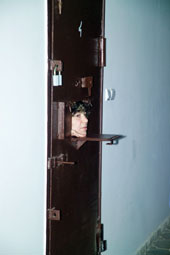 As around 100 female inmates continued a hunger strike at a Tbilisi jail yesterday, the prison department says it's not responsible for dealing with demonstrators' demands.
(more)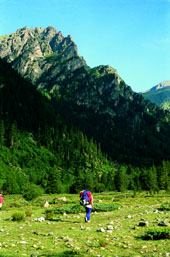 (more)
Abkhazia discussed at US-EU summit.
(more)
Q&A
Which team are you supporting in Euro 2008?
Exchange Rates
US Dollar - 1.4380
Euro - 2.2240
Pound Sterling - 2.8299
Russian Ruble - 0.0608
Swiss Franc - 1.3959